ITALIAN INSPIRED • COMMUNITY FOCUSED • LOCALLY SOURCED
We believe good food belongs to all of us.
At The Table, we create Italian-inspired meals for families, friends, and neighbors in a celebration of our community.
Our menu offerings are crafted with goodness grown here at home. We feed the community by being connected to it. The dishes we serve are made using meat and produce sourced locally whenever possible, in collaboration with area farmers.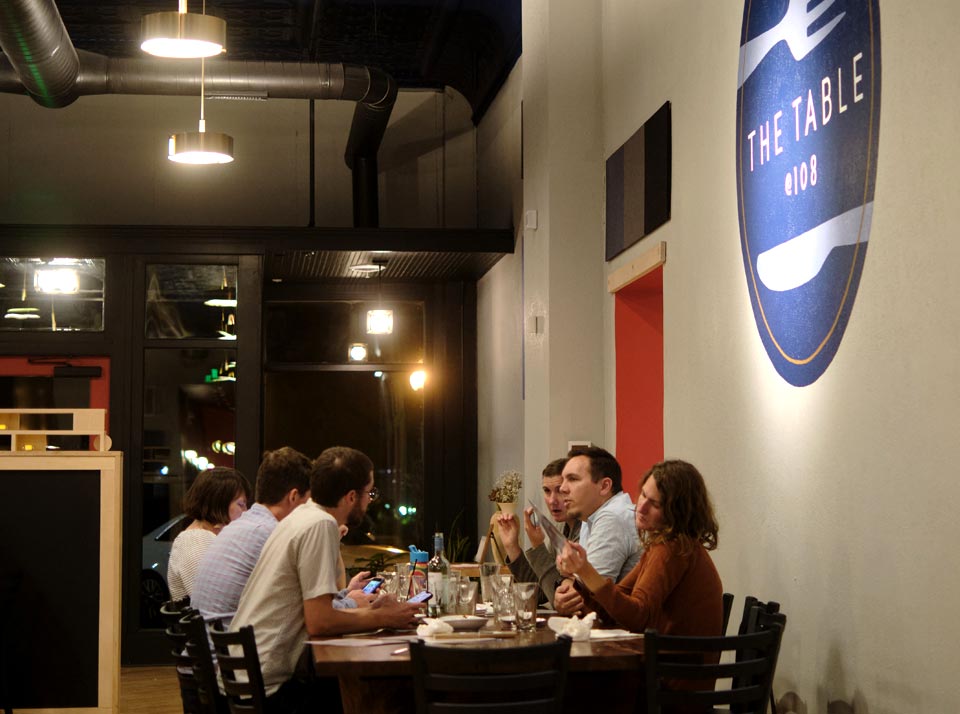 Our tables and much of the woodwork were also built by an area craftsman using regionally-sourced wood.
We know that many of life's best memories are made by enjoying good food and drink with the people we love best. We imagined The Table as a place within the growing food culture of downtown Goshen to cultivate everyday moments of joy, in a casual community setting, any night of the week. So bring the kids, meet your friends, and invite your family to experience new foods and flavors in our welcoming space.
Thank you for gathering with us at The Table.
Wednesday – Saturday
4:30 – 9 p.m.
Sunday
11 a.m. – 2:30 p.m.
ITALIAN INSPIRED • COMMUNITY FOCUSED • LOCALLY SOURCED